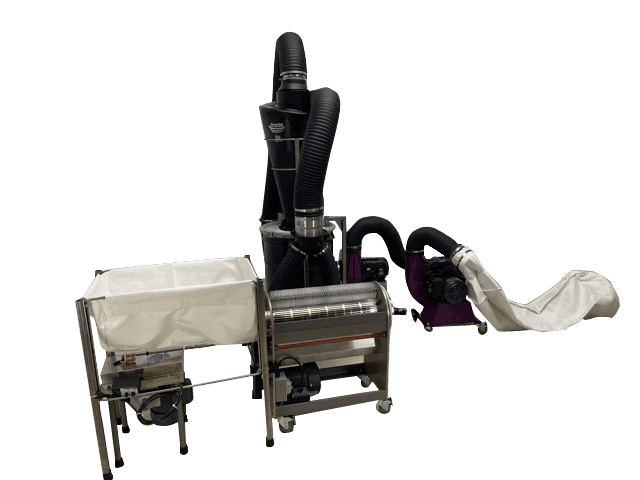 Shearline is clearing out the previous generation of the Original model trimming system.
The system includes the Original bud trimmer, hopper with auto feed, and the smaller more portable separator. This amazing weed trimming machine is normally priced at a total of $15,100.00 USD.
Until stock is gone we are offering the whole system for $9,500.00 USD plus shipping. These will not last long, supply is limited.