products / shearline master system
From the Designer of the original marijuana trimming machine.
The improved Shearline Master System integrates all of the knowledge accumulated over 24 years in the cannabis trimmer and hemp processing industry. No matter what size your operation is, this system will exceed your expectations in terms of quality and efficiency.
medium to large scale operations

Extremely Small footprint (5'x5')
zero maintenance aside from cleaning

True auto-feed system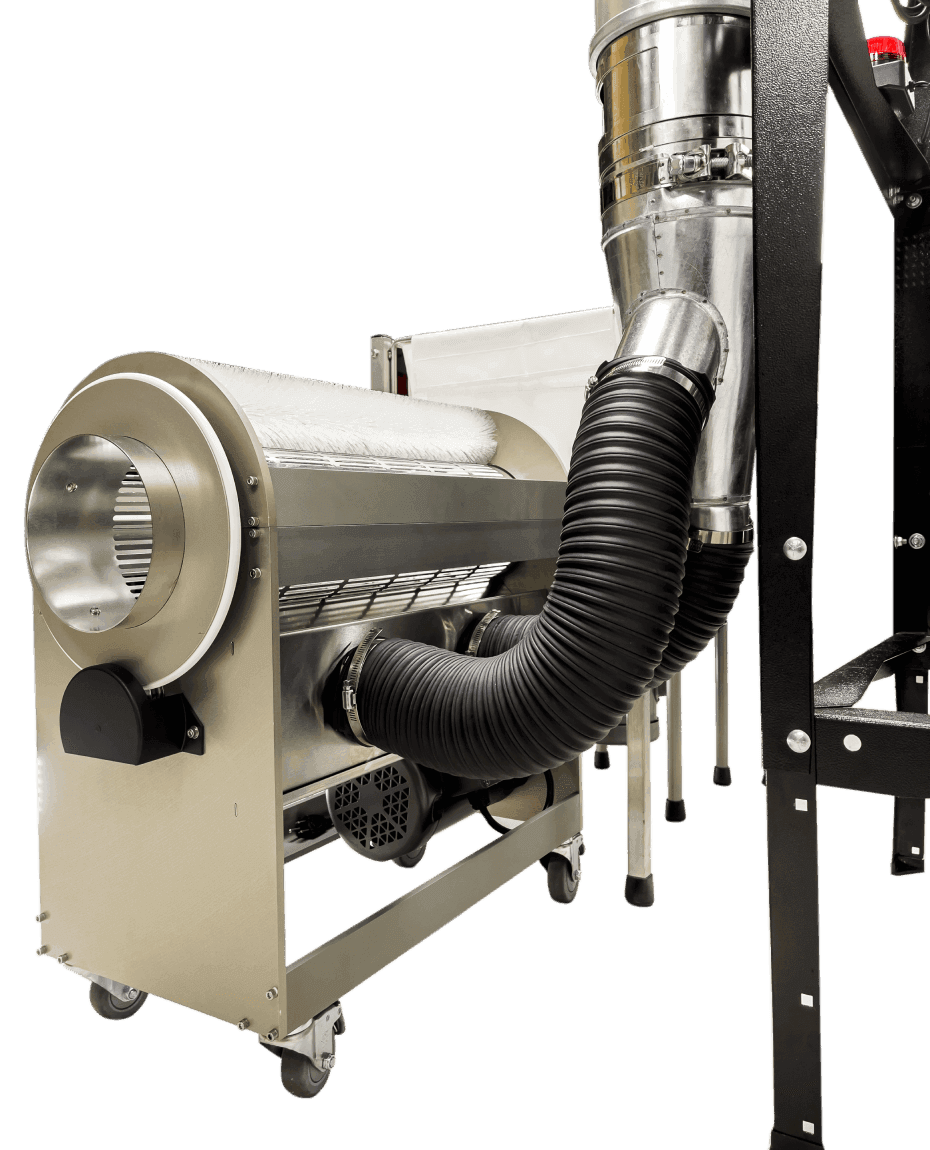 The easiest to clean and maintain machine on the market

Numerous improvements to the original design make this bud trimmer the tightest cutting, gentlest machine that's ever been built
Extensive use of clear hard anodized aluminum, polished stainless steel, and electroless-nickel plated components make for a painless, clean, dust-free weed trimming machine experience

Unlike all of our competitors, the super tight tolerances between the reel and the blade in our machine allow for extremely clean cutting along the entire length without any metal-to-metal contact, assuring no metal particles contaminate your flower or trim. A major health concern

The use of pharmaceutical-grade solid lube bearings assure no oil or grease will contaminate your product and eliminate the need for maintenance. This also allows for high-pressure, hot water pressure washing for sterilizing the system.

Keeping the blades clean on a bud trimming machine is vital to the efficiency of its cutting system. The shearline Original's magnetic blade system allows the operator to remove, clean, and replace the blade in under 4 minutes, allowing the machine to get back to work almost immediately. Reducing machine downtime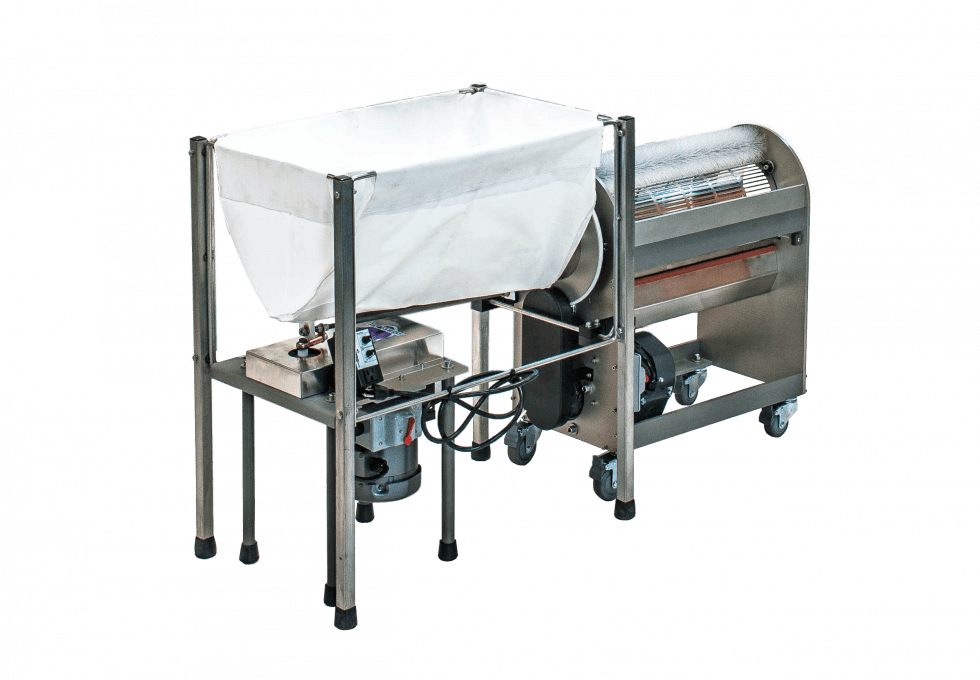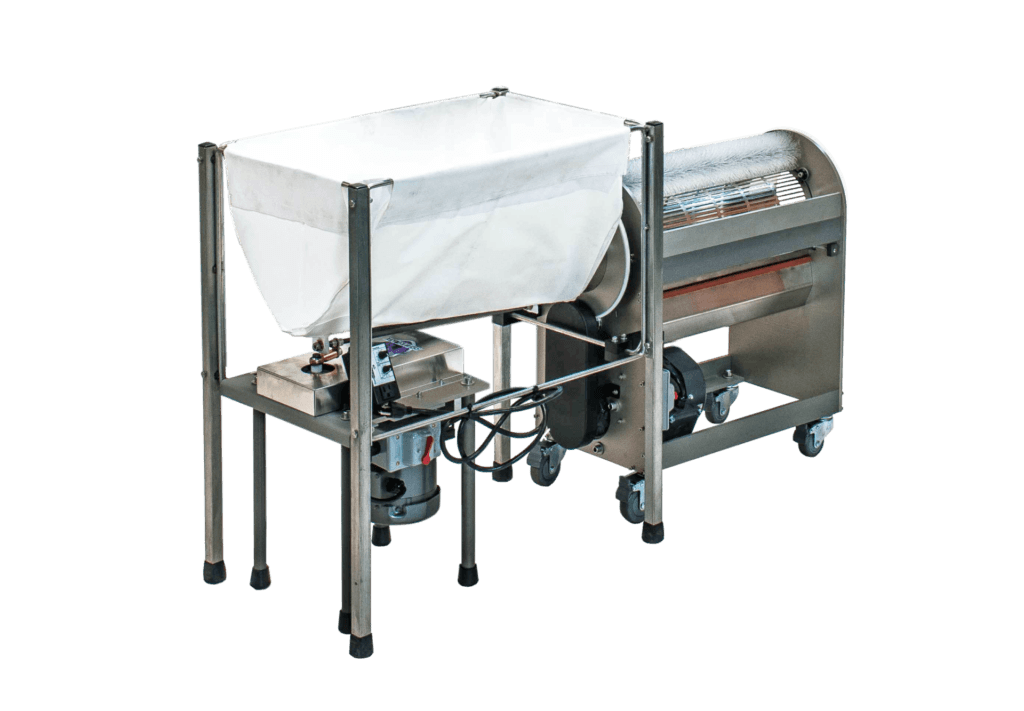 The only true automatic feeding system in the industry
Compact. Fits beneath the included hopper and takes up no additional room

Fine tune your feed rate in combination with your suction control for the perfect trim based on the strain and condition of your buds

Easy to clean, food-grade, non-porous hopper bag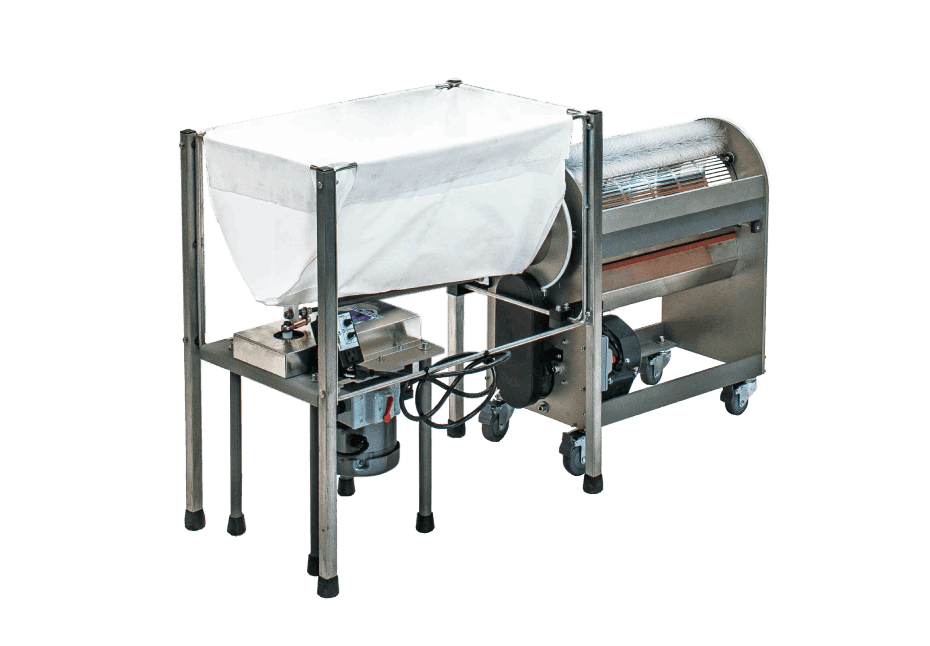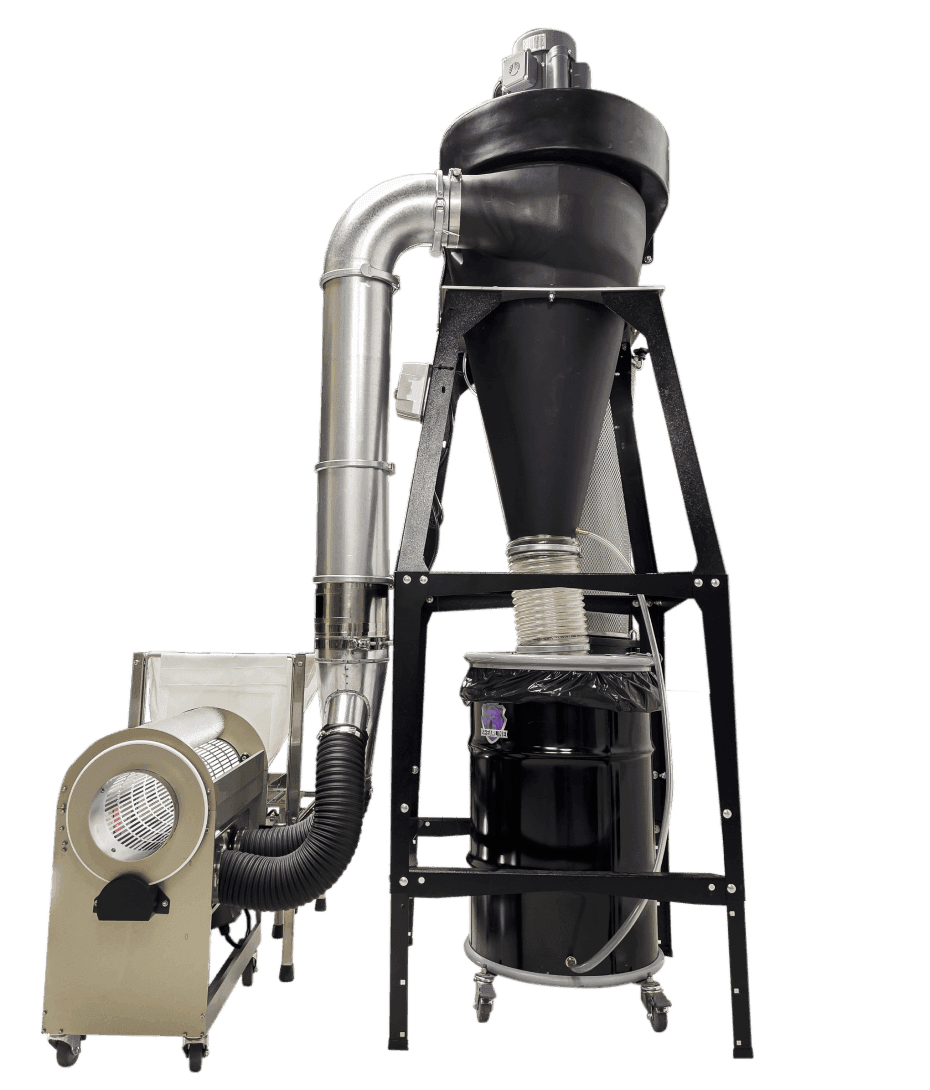 Ultra-efficient cyclone trim collector
Collects 99.5% of the trim material coming from the machine into a reusable plastic bag. Ready for sale to the extractor.

Maintaints clean, even suction throughout the day

Available with 1 micron pleated filters or HEPA filters for pristine air conditions in your processing room. No more messy filter bags to clean and replace.

Indicator light prevents overfilling of your trim bag. High pressure gauge indicates when filter requires maintenance (simple 2-minute air pressure back-flush).

Quick connect metal ducting eliminates difficult to clean, messy spiral ducting. Significantly improves airflow.

Custom adjustable bleed valve allows for precise adjustment of suction to fine-tune your cut according to various strains.

No more messy bags
Shearline™ holds its customer service to the highest standards and you are welcome to contact our help line at any time. We are here to provide assistance with any and all of your questions and concerns. Instructional videos and PDF manuals are available for your reference!
INNOVATIVE FEATURES
SHEARLINE ORIGINAL PARTS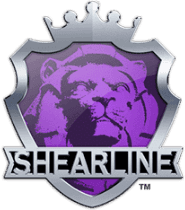 Please fill out this form to contact us, and we will get back to you as soon as we can.
North America
1-855-980-0121
V

Touch screen controls make operating the Shearline™ XL simple and intuitive

V

Create custom programs based on the needs of your strains

V

Take precise control of cutting, feeding, and suction

V

The clean-in-place system can be programmed to clean and dry the system periodically to maintain an efficient-running bud trimmer machine

V

All resin-laden water is collected and stored in a stainless-steel drum for reclamation