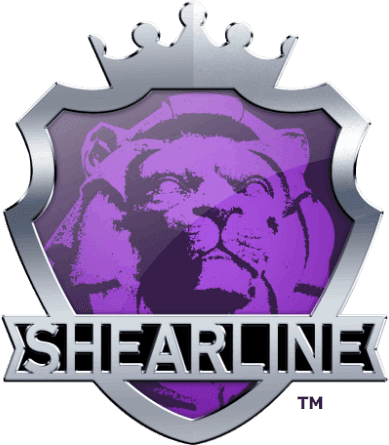 The Best Bud Trimmer since 1997
The team at Shearline has designed and manufactured marijuana wet and dry trimming machines for over twenty years now. In fact, the first cannabis processing and weed trimming machine was introduced to the world in 1997 by Ryan Hall, who is still hard at work in the company. Since then we have continued to come up with improvements and innovative concepts that are in use around the world in the hemp and cannabis industry.
As cannabis and hemp production is becoming legalized and regulated across the world, it has provided a new and welcome challenge to all aspects of its production and processing.
At Shearline, we care about the health of ultimate consumers and your reputation. We work to ensure that our bud trimming machines for marijuana and hemp are compliant with health and other government regulations. This is why we invest heavily in continuous research into compliance requirements that government agencies around the globe are implementing or propose to implement to protect the consumer.
Our unique geometry between the blade edge and the cutting reel has proved to have a scalpel quality cut but without any metal on metal contact. This ensures there are no fine metal particles in the flower or trim, and as a result, none in the consumer's lungs or body!
All moving components are placed in stainless steel solid lube bearings. No grease or oil can contaminate the product. They are maintenance free and can withstand the high-pressure hot water washing systems needed to meet the sanitary protocols now required.
Another huge benefit of the above improvements and electroless nickel plating is the slippery, easy to clean nature of these materials. You will not believe how easily it resists the sticky resin that cannabis is famous for.
Our brushes are made from food grade nylon and stainless steel, our drive rings are made from food grade urethane, while the bearings are stainless steel with solid oil food grade polymer lubricant.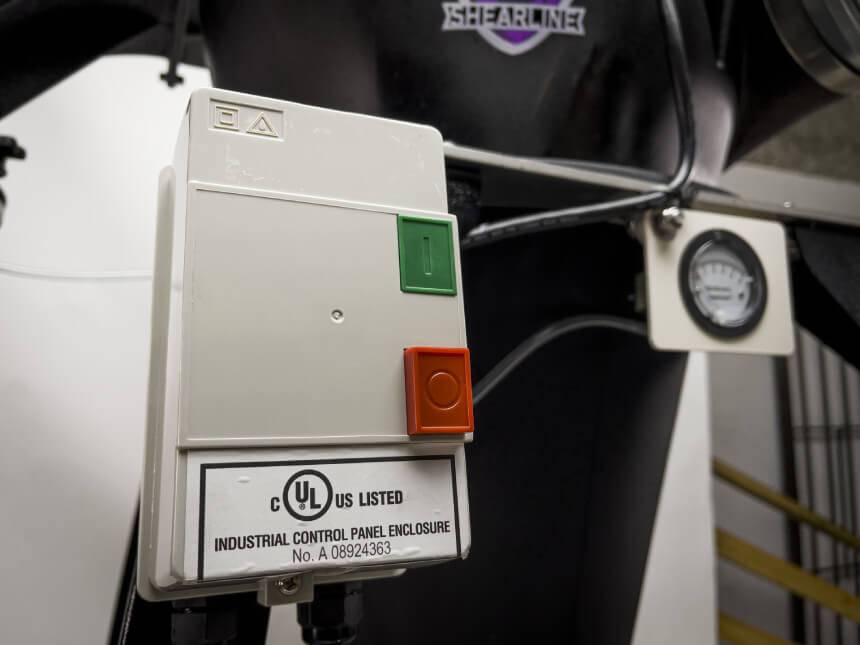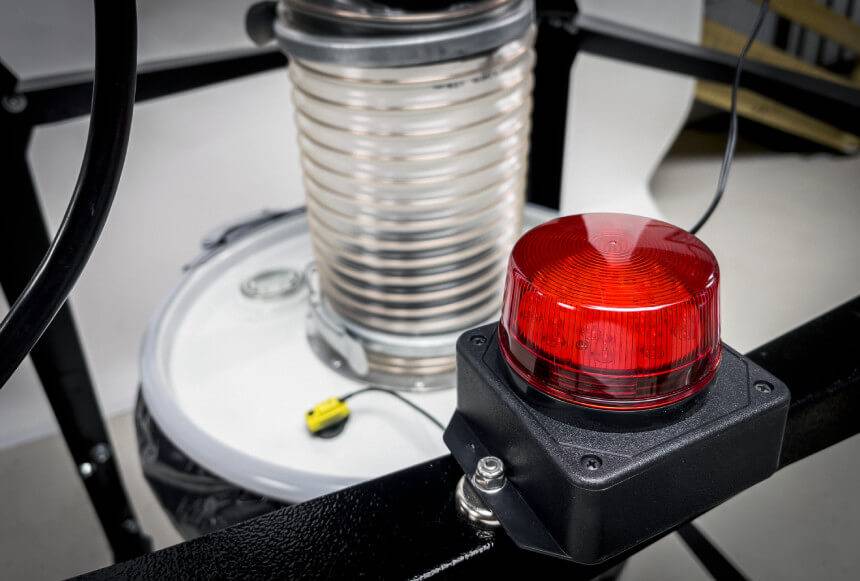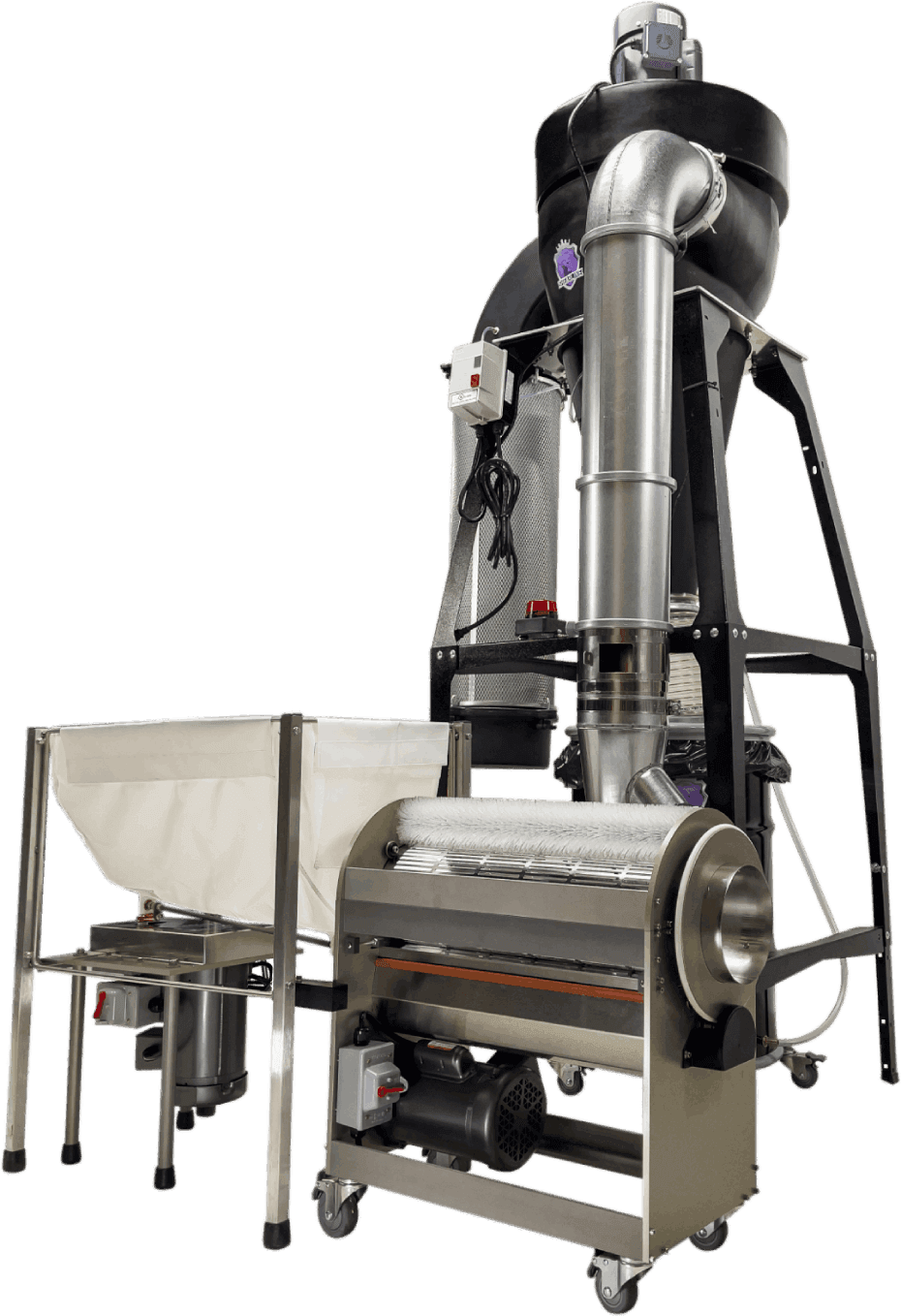 Our hemp and marijuana trimmer is constructed from materials classified as food grade, such as 304 or 316 electropolished stainless steel, clear hard anodized aluminium, D2 hardened steel blades and our amazing highly polished, precision balanced, perfectly sharpened cutting reels. Furthermore, these are plated with an extra thick layer of food grade electroless nickel. This ensures not only a lifetime of corrosion free operation but also a razor-sharp edge that will last for years!
All of the above and our meticulous attention to detail means you don't have to worry about inspections or down-time when you have equipment made by Shearline!
Add to this Shearline's devotion to your needs and questions, our sincere interest in your success and our commitment to producing the best trimming and processing machines in the world! It is easy to see we are the right company to trust! We will not exaggerate our machines' capabilities, not promise you astronomical through puts!
You will receive real numbers based on actual field trials conducted on numerous strains and in a variety of operating conditions. We want you to be able to trust us and feel confident that your investment in Shearline's cannabis trimmers and hemp processing machines and system will provide you with the results you have been promised, or better!